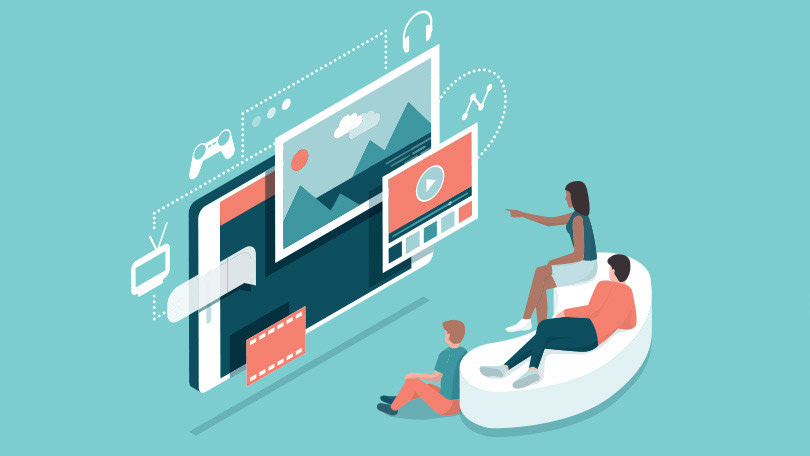 The age of streaming is upon us. In the move from cinemas and cable TV to the internet, we help you build streaming apps for Mobile and TV platforms. From AppleTV, iOS & Android, FireTV, AndroidTV, RokuTV and more. 
Features could include: 
Live video sharing
Now is an era of social media. Common people create and consume content via social media. That's why the ability to stream video directly from your mobile device cannot be underestimated. There are countless possible ways where this can be useful for the users from video conferences to emergency broadcast of some event that's happening near the user.
Local storage
There are many times when user want to see a live stream or a show of some sorts but real life issues come in the way. That's why some of the video stream apps have a local storage feature. It allows users to download some of the video content to their devices local storage and watch it later. Not every app can allow having this feature though, because of the fear of copyright issues.
Subscriptions
This feature of video streaming apps is for informing your users about new videos that come up on their favorite channel or author. Not a huge or high-tech feature, we agree, but customers really on it. This is a convenience, you must agree. The additional feature is the push notifications. It is one of the best ways to inform users about some news or updates.
In-app purchase
Presenting new app to an already established market is hard. No one will argue with that. But, if you implement this feature to your video streaming app you can gain trusted users faster. It allows users to make a purchase in an app without any stress or addition taps or clicks. This way anyone who uses your video streaming app will not struggle to buy a subscription to a channel or some other sort of product through your app.
Picture in picture and background mode
Modern mobile devices have a very powerful hardware. But they lack in multitasking due to relatively small screen size. Users need to do something in between watching a favorite show or listening to a podcast.  Here's where the picture in picture mode or a background mode can be very useful in your video streaming app.