Would you like to allow your users to buy and sell cryptocurrency by name, email, or digital currency address. Do you want to enable your business e-commerce platform to check out using cryptocurrency? From Merchant Checkouts, Wallet Apps, to Buy Widgets, we imagine a future where we are all able to transact using any payment method & any digital currency...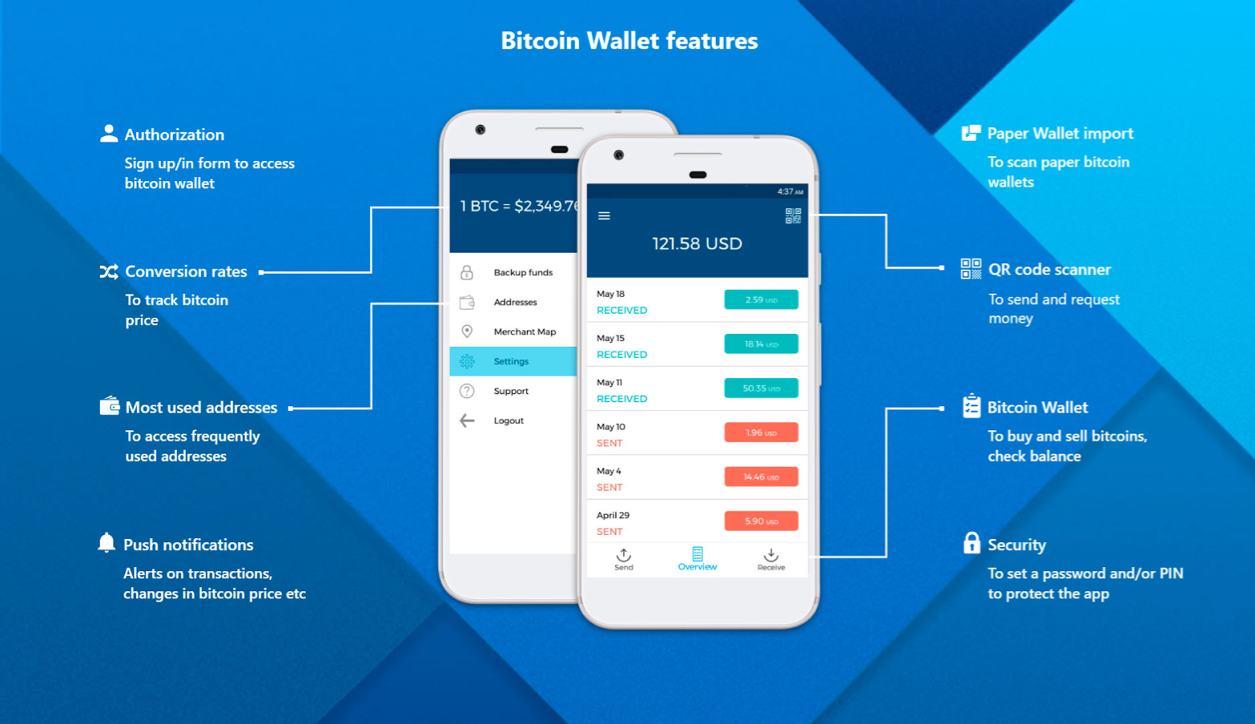 We can help develop your own cryptocurrency based wallet app for your company. Features include: 
Authorization:
 Sign up/sign in form to access bitcoin wallet.
Bitcoin Wallet:
To send and receive bitcoins, check the balance.
Most used addresses:
 To access frequently used addresses.
Conversion rates:
 To track bitcoin price.
Paper Wallet import: 
To scan paper bitcoin wallets.
QR code scanner:
 To send and request money easily.
Merchant services:
 To browse bitcoin merchants and to work as a merchant.
Push notifications:
 Alerts on transactions, changes in bitcoin price etc.
Security:
 To set a password and PIN to protect the app.
Image courtesy of UI/UX Designer (https://dribbble.com/FlocZynski)